I bought this 1960 Plymouth Savoy almost 20 years ago. It was a three-on-the-tree with a "Leaning Power of Power" – AKA Slant 6. I'm the second owner. The car was a low mileage car from Missouri, but appears to have never been driven in the winter. It came with a log book in the glovebox, documenting every cent ever spent on the car – including all gas purchases! The dates backed up the low mileage claim and the fact it was stored every winter. I had a friend bring it from Missouri to a mutual friend in Conway, Arkansas. I came up with my son and a truck/trailer, but decided to drive it back to Texas with my son following in my truck & trailer.
I've always been a fan of the 60 Plymouths, and currently race a mid 9-second Wagon in Nostalgia Super Stock.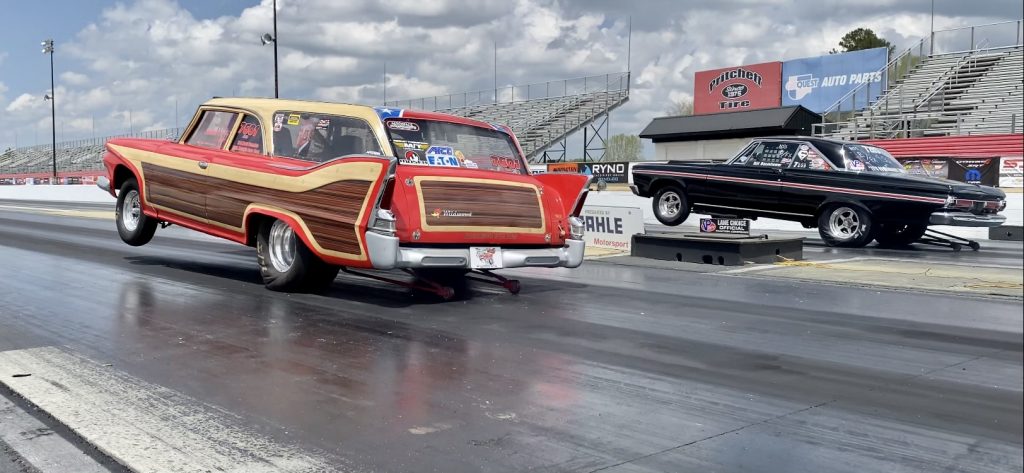 I didn't start out building this car as a Petty Tribute – and I was driving this car while working on it. The theme changed midstream – so its a little confused on what It wants to be, when you compare interior to exterior. It's always been a work in progress – so you never know what the future has in store for it.
I have a two car race trailer, so I often take this car with me to the track as a driver. In addition to providing off track transportation – it also can be used as a backup Drag car (albeit in a far slower Index) should my race car break prior to the last qualifying round.
At the top of the page, there are sub-menu items under Building, which breaks down the stages of building with photos and details. Check it out!