I had Screamin' Woody, my wagon drag car, wrapped as a Woody in 2018. I reassembled to race starting in 2019.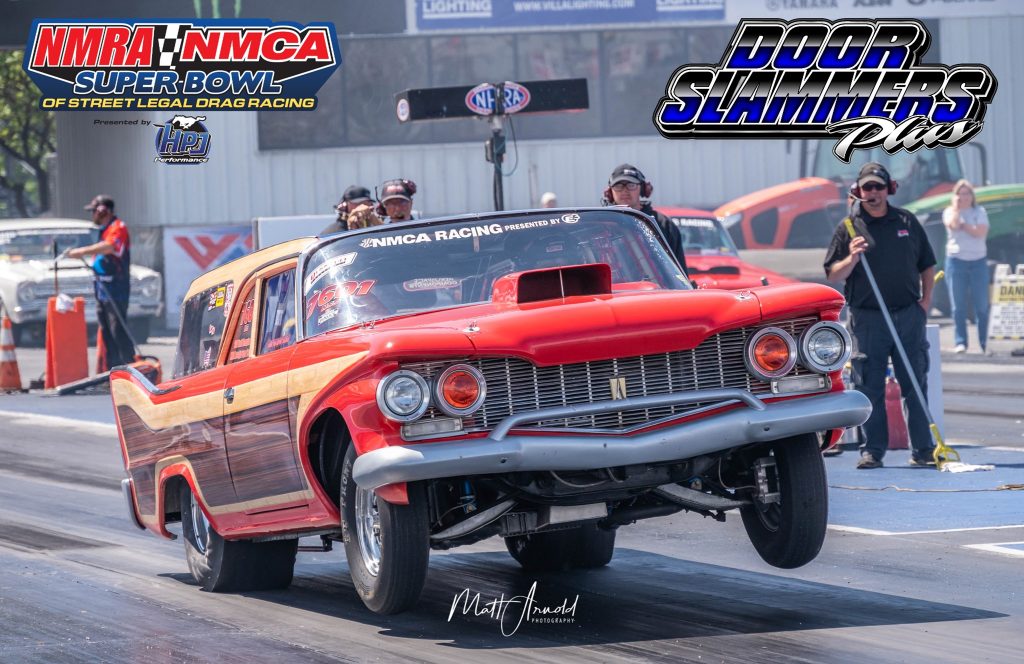 I was so pleased with how it came out that I scheduled to bring the Sedan in to be wrapped. Years ago, I had considered painting the car Petty Blue, but changed my mind because the car was a Sedan and Petty's car was a Hardtop. I had decided to paint it in a Southwestern theme, and use as an in inexpensive driver. I then did the interior in Indian Blankets.
After scheduling for a wrap, I planned to have it also wrapped as a Woody, but green. However, the thought of doing it as a Petty car kept coming back. I seesawed for weeks, then decided I'd like for the car to look like The King's first car. However I wanted it to look as if it had been parked in back of the shop for 60 years – bleached by the Sun. I then started collecting photos of the car from the 60s, the sponsor decals and some examples (the coffee cans) of degrees/patterns of rust.
With that information, photos of the car and measurements, we can up with a car.

All of the trim was taken the car, some rust repairs performed around the back window, a lot of sanding and hitting with two dozen cans of primer. Then the car was taken to the paint shop and hit with 2 gallons of dark self-etching high-build primer and then a gallon of light of the same type of primer to somewhat act as a guide coat for sanding. Another couple days of wet sanding with 400 grit – and she was ready to go in the trailer for the trip to Indiana. I couldn't get my big rig into the wrapper's property, so we switched to a smaller trailer at my bud's car dealership.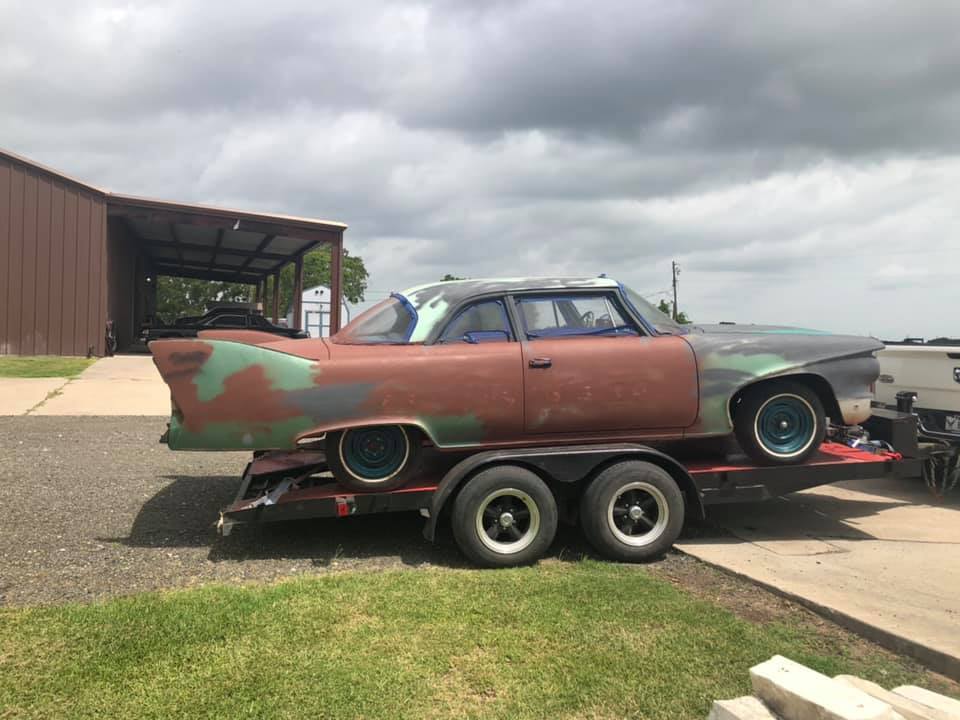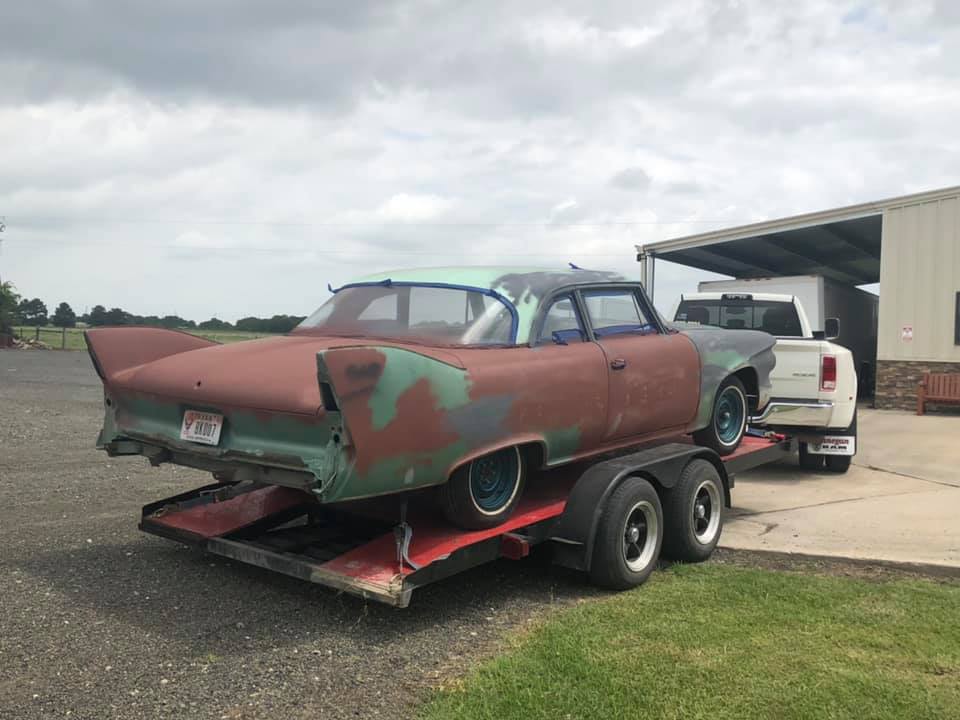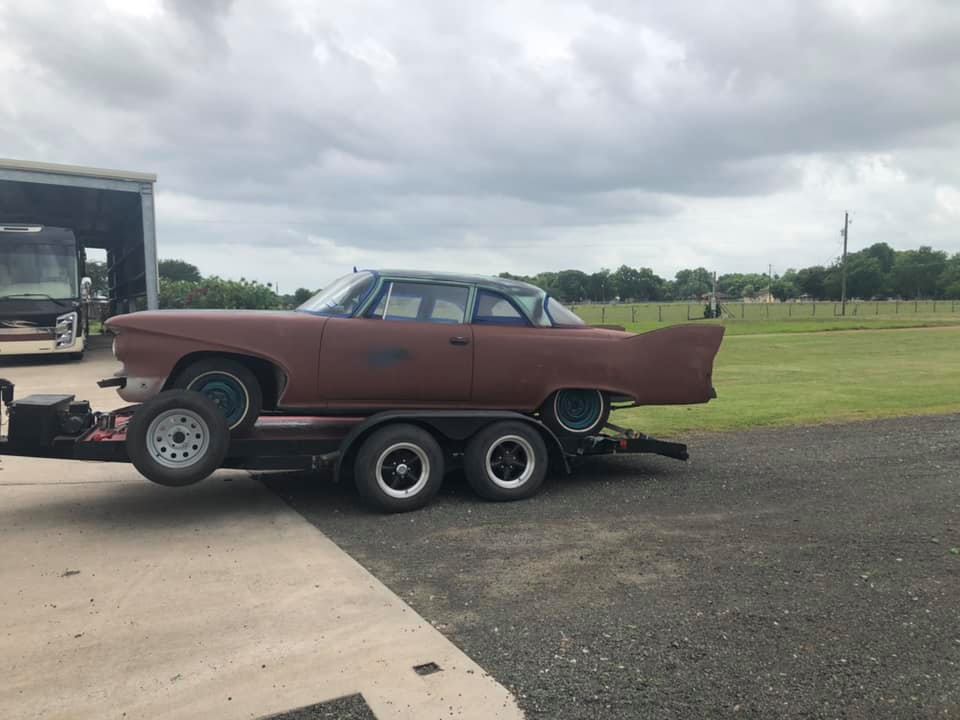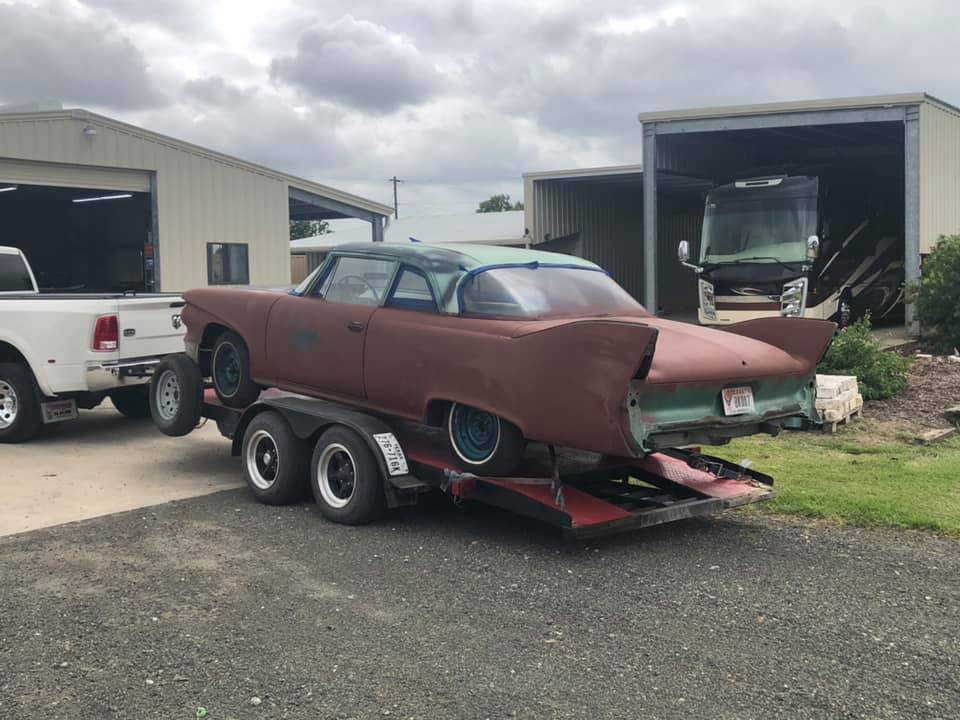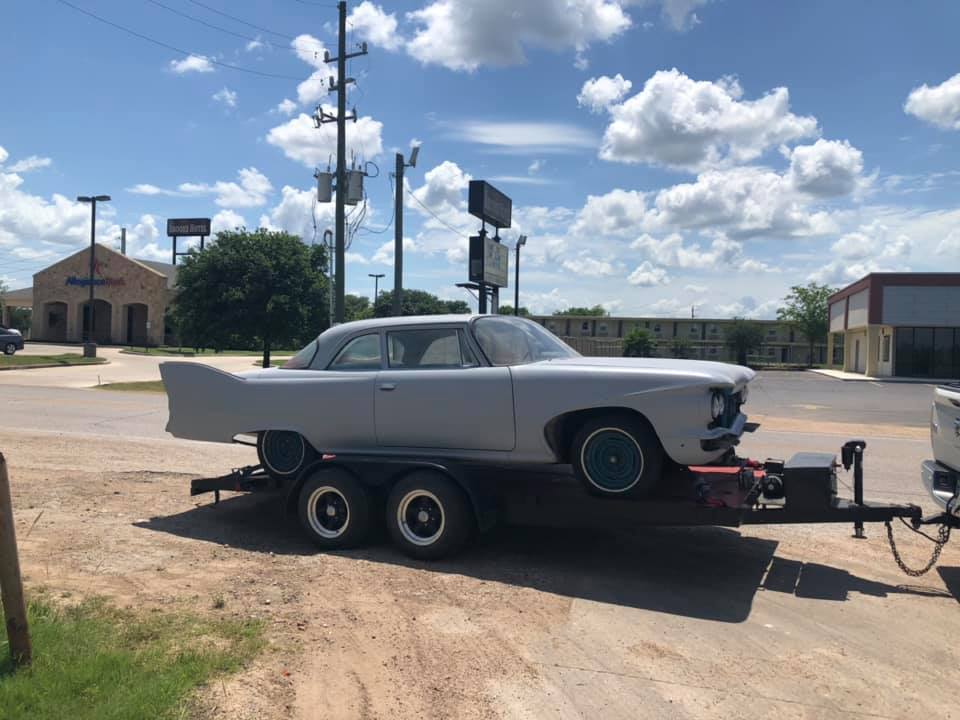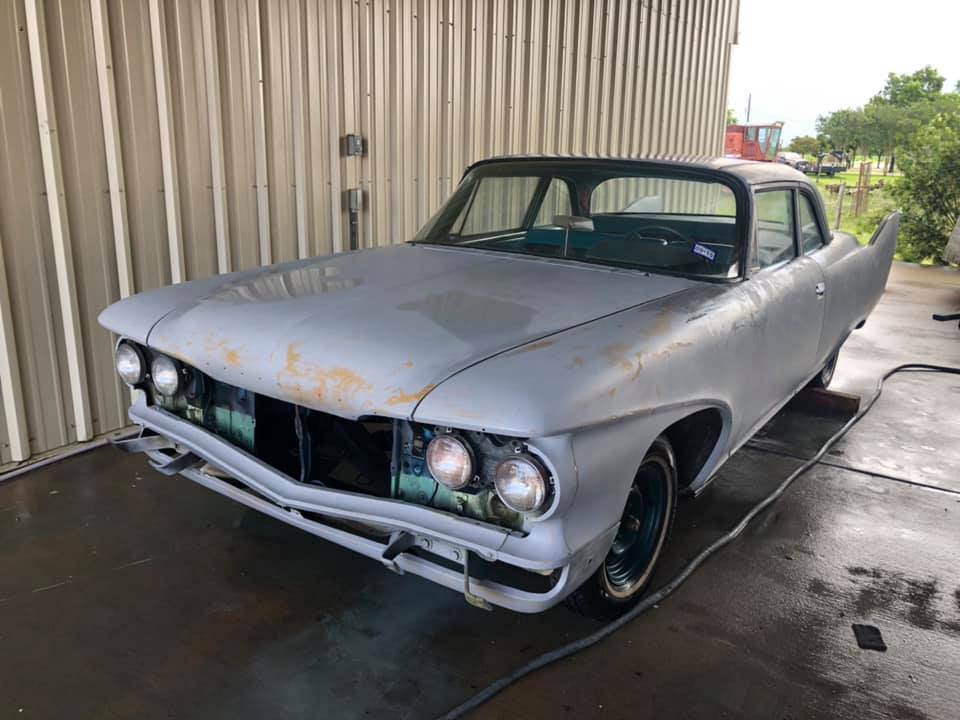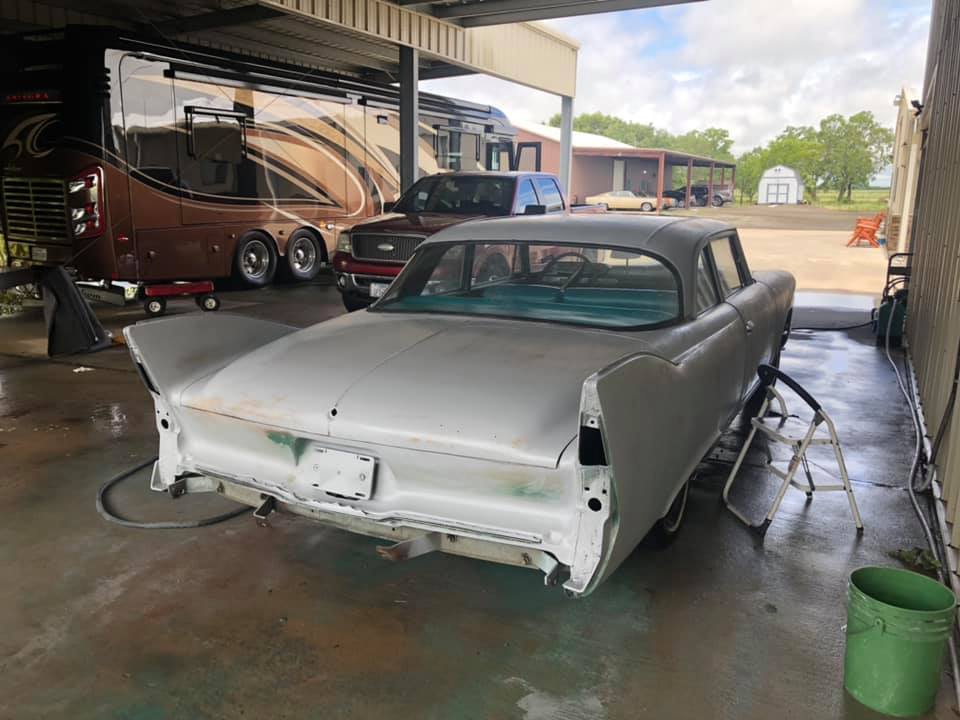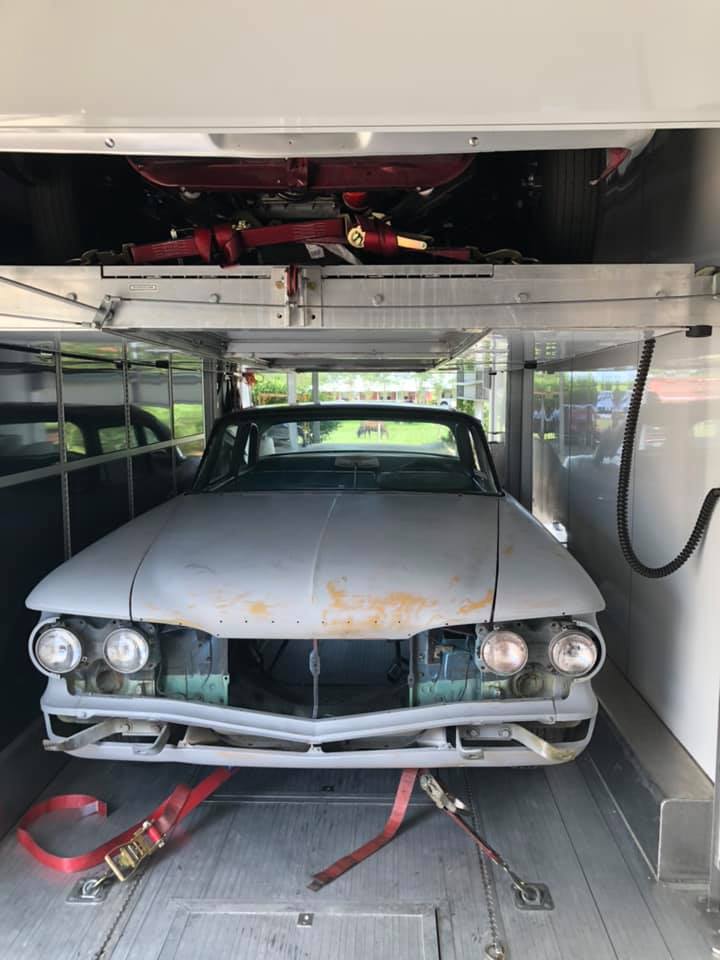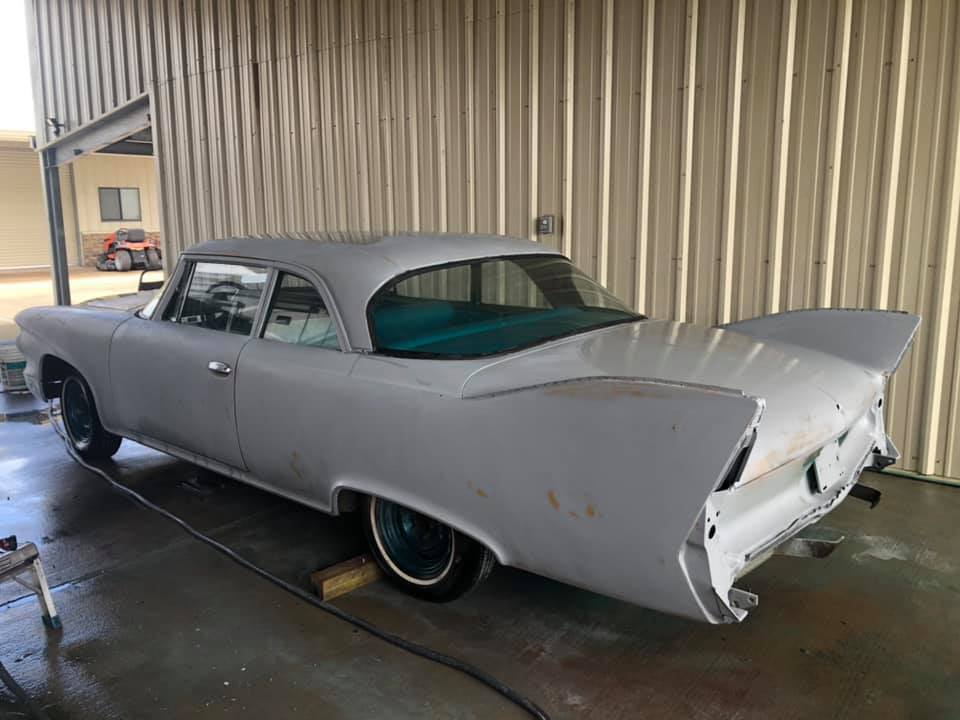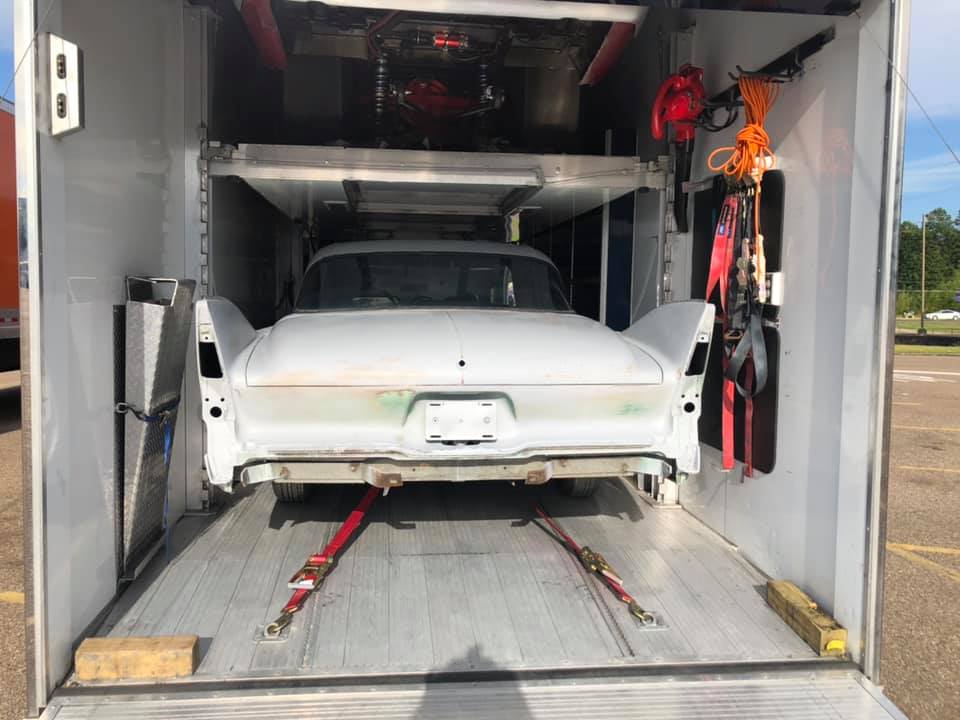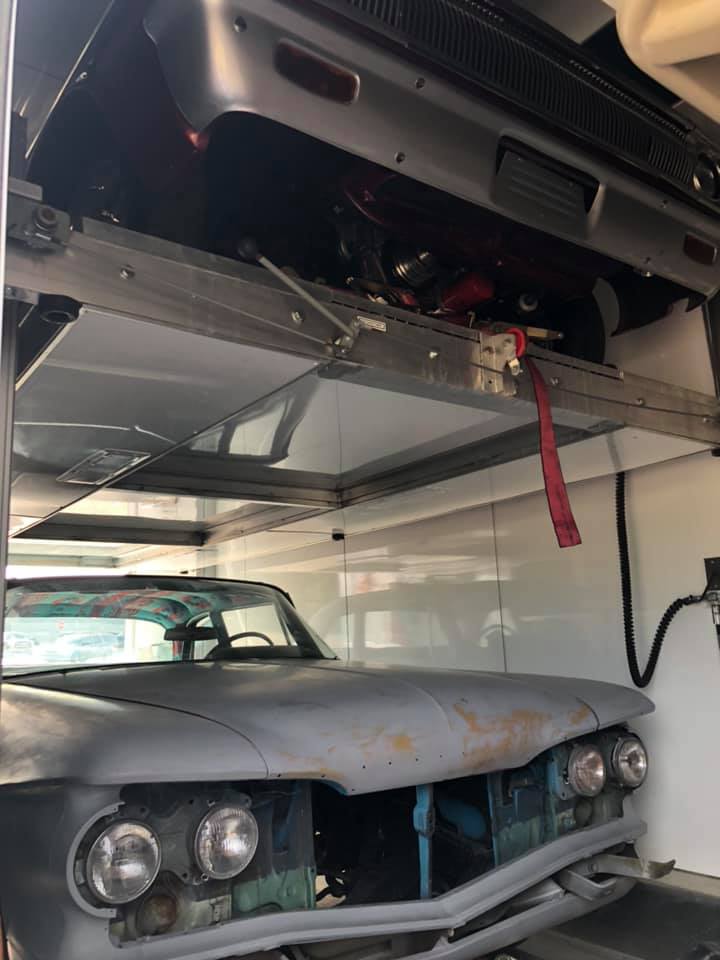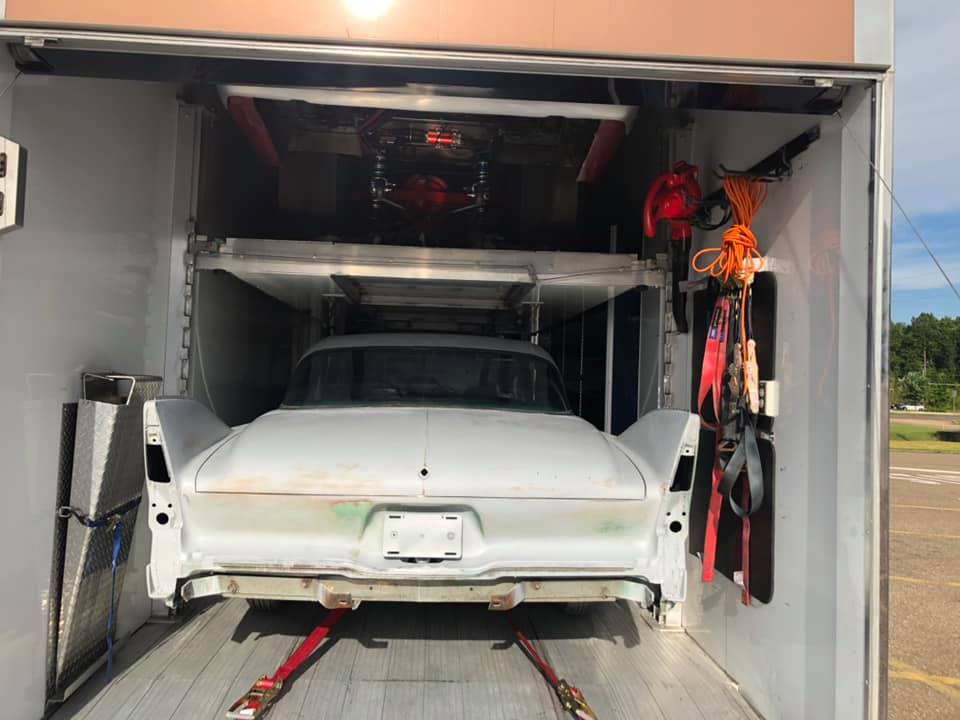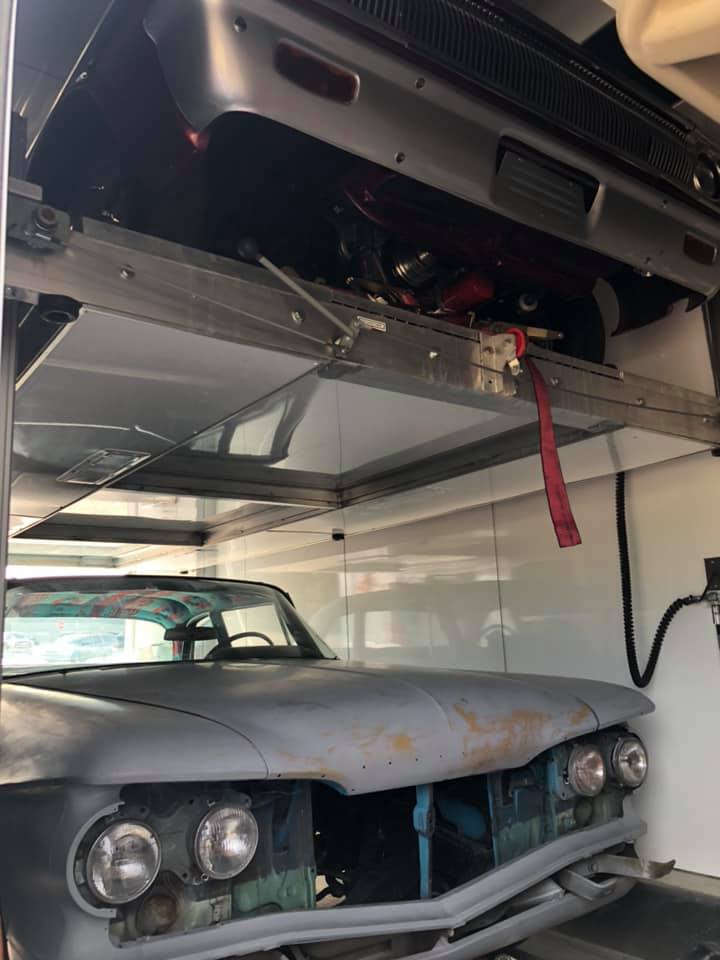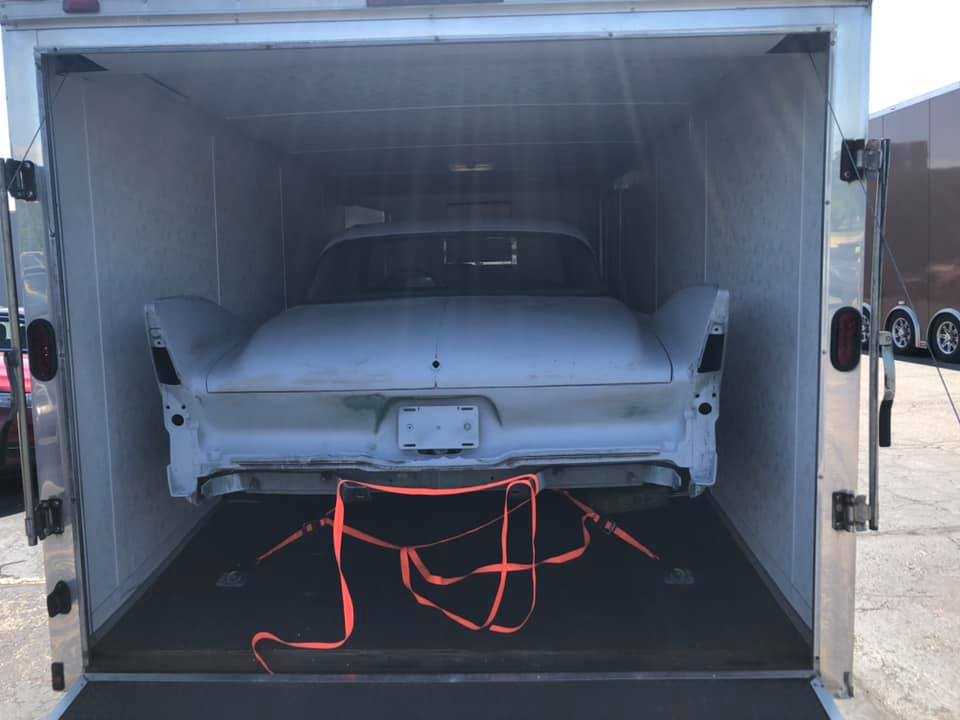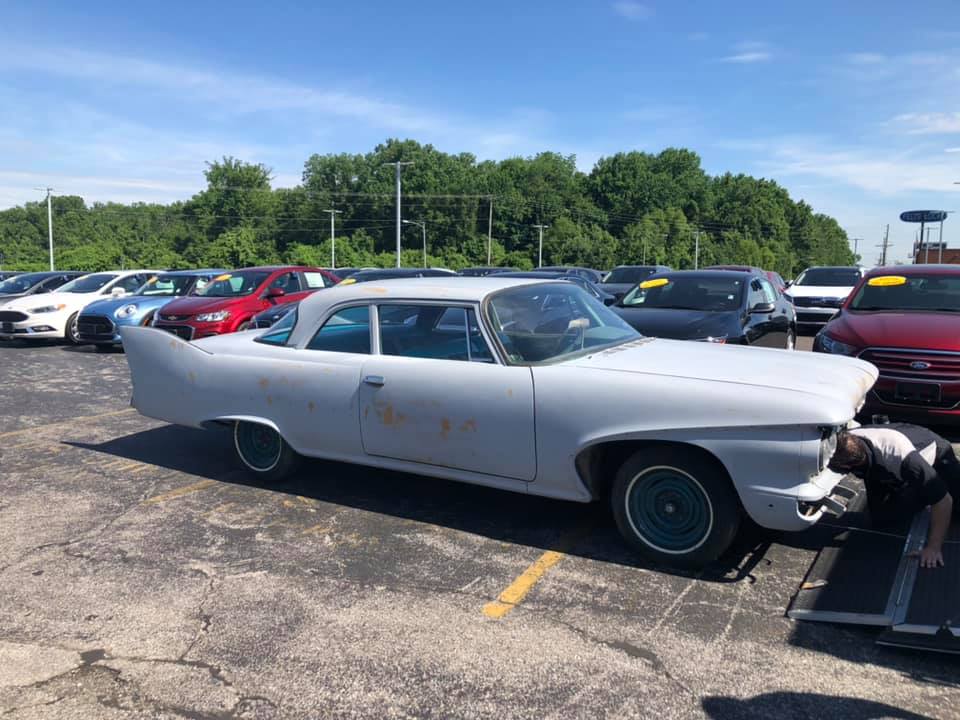 A couple weeks later I picked the car up and brought back to my shop in Texas to start the reassembly – after painting the engine bay in Petty Blue.