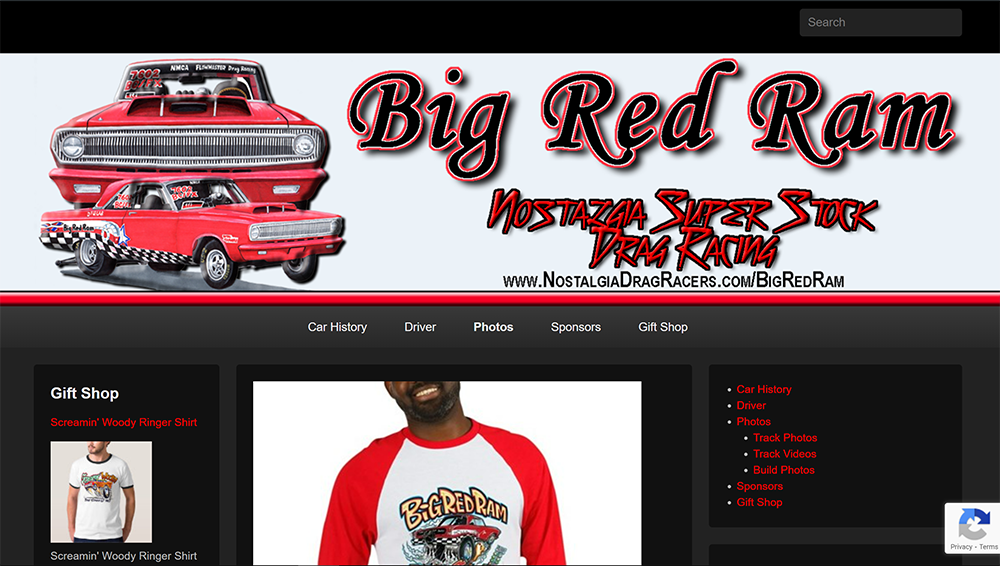 I can help!
My name is Dave Schultz, and I've been a computer geek since the early 80s and I have been designing web sites since the late 90s.
There are basically three (decreasing degrees of complication) steps with having a Word Press web site.
Installing on a Server – which is described below and pretty complicated. Nostalgia Drag Racers does this for you when you use their hosted Word Press site.
Setting Up the "Look & Feel" and Functionality – which is time consuming for those who haven't done it before, and has a little bit of complexity & frustration. This is where I can help if you want it or need it.
Adding your context to site. This is Easy-Peasy. Anyone who has posted on Facebook or a forum can't post their text and images.
Installing:
Nostalgia Drag Racers is a great tool for Drag Racers and others associated in the Drag Racing Industry to have a web site without having to do the normal steps required to have a Word Press site – Like:
Register a domain name with a Registrar, and pay annually to renew
Sign up with a web host for a Hosting Account – and hope its not on a very slow oversold server
Go back to your Registrar and link the host's Name Servers with your Domain account
Go to Word Press' site and download the most current version of the Word Press zip file
Unpack the Word Press zip file onto your computer
Go to your host account's Control Panel to set up a FTP Account
Buy or find a free FTP application, install on your computer and learn how to use it
Use the FTP application to log into your host's server, using the FTP account you created in your control panel, and move the files you unpacked on your computer to the appropriate directory of your server
Log back into your Host Account's Control Panel to create a SQL database, a SQL user and link the user to the database
Edit the Word Press Config file with an Editor to plugin the database, user, password, directory and other site information required to install your Word Press site – and download the file to the server
Run the the install script on the server and follow the prompt instructions
Update the application, themes, and addons as they're updated
Look & Feel/Functionality
So by having a Word Press Hosted site with Nostalgia Drag Racers, you by-pass all of the more complicated technical stuff listed above, and move on to the next step of setting it's "Look & Feel" with Themes, and it's functionality with plugins/addons. In all honesty, this isn't Rocket Science, and most people can figure it out. That said, the complexity comes from literally thousands of choices of both themes and addons. Many of the Themes and the plugins are very old and won't work properly with new versions of Word Press. There are many addons which advertise do the same thing, but some do it much better, and some just flat won't work. There are certain addons that every site should have to block a hacker from vandalizing your site.
This is where I can save you time, as I've gone through this 100s of times and learned from success and failure. While most intelligent people are fully capable of learning how to establish the look, feel and function of their site, their time might be a limitation – or speed of wanting their site ready to add context immediately is of importance. This is where I can give you as much or as little help as you want.
For those with more time to do it themselves, I suggest you use the Help Forum to save yourself some time and grief. There are some suggestions to get you started, but feel free to ask your question if you can't find help on the issue you're having. I get an email when there is a new topic created. Be patient, as I'm a drag racer who races on a National Circuit, and I spend a lot of time traveling, racing, and working on my cars.