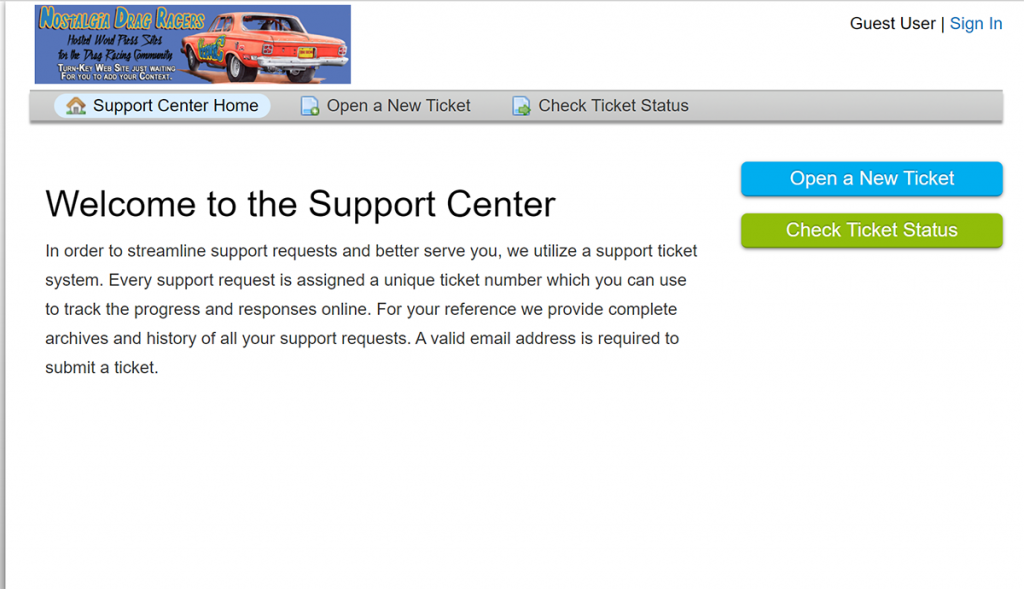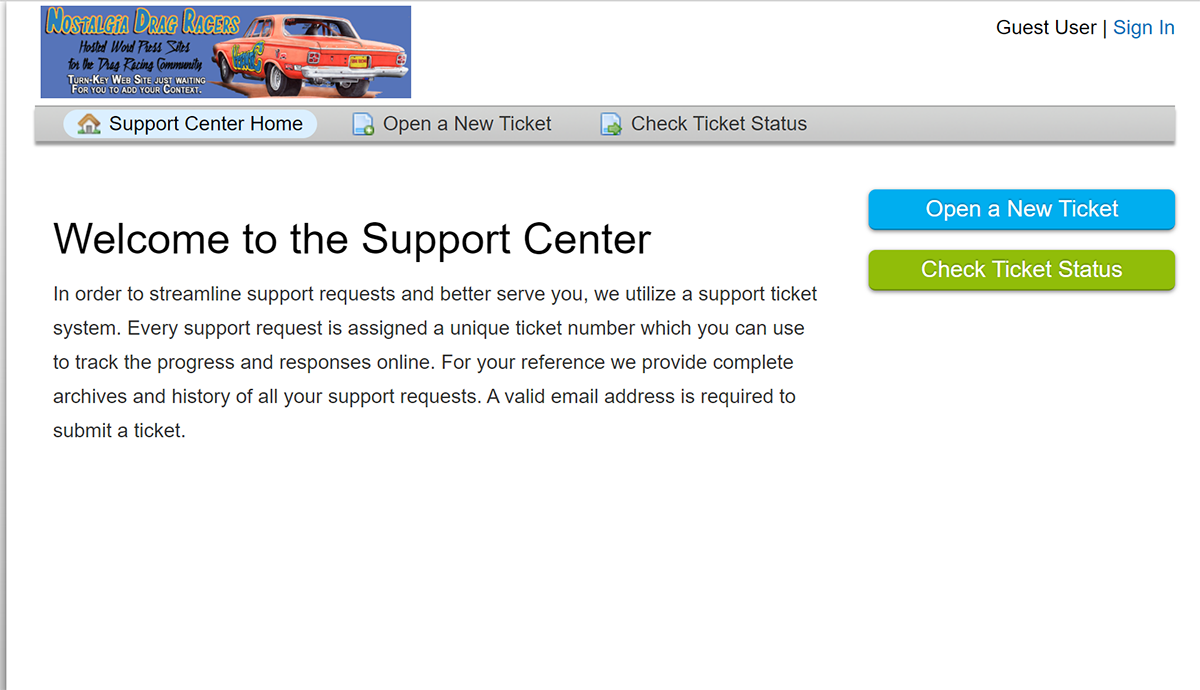 Nostalgia Drag Racers uses a Support Ticket System to report troubles and requests. Legitimate reasons to submit a support ticket include:
Can't log into your site or forum
Request a Plugin or Theme
You feel something stopped working properly
Request your email address
Having issues signing up for an account
Support Tickets are not to be used with regards to questions on how to use WordPress. The Support Forums handle that.